In the evening we went to an escape room. We got challenged to work together with people we just met one day ago
and we had lots of fun (and sometimes where frustrated when we didn't find the right clues on time hahaha)
! We got the challenge to solve problems by joining forces and we learned about how teamwork is important to solve difficult problems. We're going to use some of the elements of the escape room for the development of our Urban Safari's.
After the escape room we enjoyed the view on top of 'Museum aan de Stroom'. It's a museum that's on a small island at the old border. What a view of the skyline of Antwerp!
Maria ​(Tá a Mexer) & Daniel (CHANGEMAKERz)
Aangestuurd door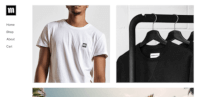 Maak uw eigen unieke website met aanpasbare sjablonen.